Seniors Look Forward to Summer Jobs
Getting a job over the summer is a great way to keep busy.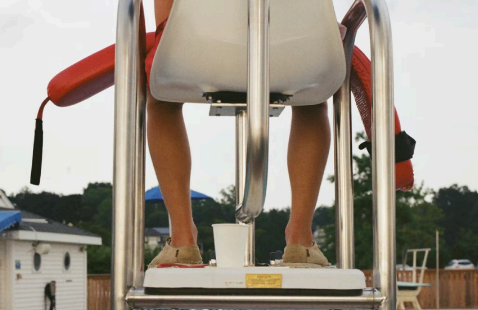 It is time for seniors to celebrate, right? High school is ending! Goodbye, childhood, and hello, adulthood! Now or in the near future, seniors can drive, they can vote, can rent an apartment. The possibilities are endless. But for many of them, their first real taste of adulthood following graduation will consist of something that may already be familiar to them: they will head to their summer job or internship.
Working for the summer, though, does not have to be regarded as anticlimactic. Scarlett Kurtis ('22) is considering spending her summer working at Hampshire Country Club, where she is currently an intern. Kurtis explains that continuing her work at Hampshire would be keeping up with her interests. "I've been [working on,] and will continue to work on, my hospitality skills, as I've enjoyed being around customers and helping clients," shares Kurtis. Seniors who, like Kurtis, are lucky enough to work or intern in a summer position that they enjoy, are given the opportunity to perfect various skills that will prove useful for finding future jobs. Even when a given position is not particularly enjoyable, it could still help clarify what the graduate might look for in their next one.
Michaela Loughran ('22) also anticipates making the most out of her upcoming summer job. She says that she plans to work at Orienta Beach Club this summer, where she "will work at the snack bar and switch between working as a hostess, server, cashier, and beverage maker." Performing these tasks will help her learn valuable skills that are hard to replicate outside a work environment. She anticipates that she "will acquire skills such as organization (keeping track of orders and food), communicating with customers, and coordinating with coworkers." These are universal skills that would prove useful in a variety of different workplaces, and the opportunity to learn these skills early on will benefit Loughran in her future job endeavors.  Loughran's situation demonstrates that the skills that seniors acquire through summer jobs can constitute a useful foundation for the next jobs and internships they apply for.
Both Kurtis and Loughran have advice for other students who might be seeking a job position. Kurtis feels that it is important, even in an entry-level job, to enjoy the work you are doing. She suggests, "Choose an internship that involves skills you already have. If you love talking to people, choose something in hospitality. If you're shyer, maybe pick something more behind the scenes. Doing something that comes naturally makes the work much easier and more fun." Loughran emphasizes the importance of interview skills, saying, "Try your best to present yourself as confident in any interview you may have. Even if you don't actually feel confident, presenting yourself that way will definitely boost your chances of getting hired." Understanding the process of employment and how to choose a job that best suits your strengths provides valuable information about your work identity and the kind of work environment in that you thrive in. Following Kurtis's and Loughran's advice will help graduates have successful interviews for positions that they would probably enjoy.
High school graduation is an exciting time, and so is the start of official adulthood. But undertaking a summer job can also be a fun and meaningful way for seniors to get started with the rest of their lives. Graduating seniors should consider these benefits when finalizing their summer plans, and understand that by working at the snack bar at a local country club they are helping to lay the groundwork for their future.