How to Rest and Recharge this Holiday Break
How students can recollect themselves after the chaos of this school year.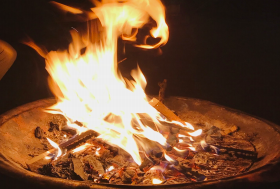 The 2020-2021 school year has proved itself to be like none other.  Now that the holiday season is upon us and the winter break is quickly approaching, it is important to consider how you can utilize the break to the fullest extent. A week and a half is a long time and provides the perfect opportunity to reset and recharge. While it is undoubtedly important to focus on classes and work, taking time for yourself is critical.
Carving out specific blocks of time in which you can relax will ultimately help you be more successful. Psychology Today Magazine explains that taking time for yourself  allows your brain to "reboot, improves concentration, increases productivity… and helps you problem-solve more effectively." Although it may seem that working tirelessly through your pile of to-do's this break is the most effective use of your time, taking a moment to step back and relax can be much more worthwhile. 
There are a variety of ways in which you might try to slow down and relax this break. Starting small can help ease you into a state of calm. Healthline recommends a few simple modes of relaxation such as slowing down your breathing, releasing physical tension, writing down your thoughts, acknowledging what you are grateful for, and spending time in nature. These are all small, easy strategies that can have a positive impact and help you feel stronger. 
The break not only supplies you with a chance to focus on yourself but also to spend quality time with your family. Although you have likely spent much more time in the house with them this year than ever before, it may not be easy to find time in which you can all come together and enjoy one another's company. The Highland Springs Clinic, a mental health clinic located in Gilbert, Arizona, says that "interacting with a close social network—especially face-to-face communication, as opposed to digital—significantly reduces the occurrence of depression, anxiety, and other mental illness." You and your family might take a walk together into town, throw a football together in the backyard, watch a movie with popcorn, or roast marshmallows over a fire pit.  In a time where in-person interaction is becoming increasingly difficult, family members can be looked to for non-virtual connection and fun.
However you may choose to spend this winter break, try to remember that it is okay to take time for yourself and spend time relaxing. We hope this winter break allows you to relax, reset, and recharge!