How Safe are Sleepaway Camps this Summer?
Many students had to miss sleepaway camp last summer, but will this summer be any better?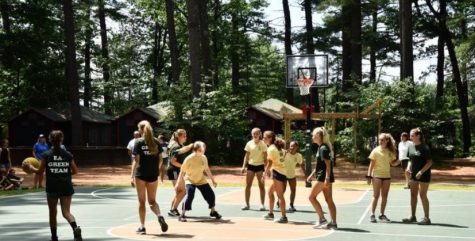 For many children and teenagers, sleepaway camp is a rite of passage. However, due to the pandemic, many children had to miss a year of this fun summer tradition. Nonetheless, this year, these organizations in New York will be reopening. Given the unprecedented year we have just faced, this begs the question of whether or not we are truly ready to return to the normalcy of sleepaway camps.
According to a Centers for Disease Control (CDC) report from August 7, 2020, overnight camps in Georgia were allowed to function last year. Given that during the summer of 2020, the United States was in the midst of a dangerous pandemic, the CDC heavily advised that residential summer camps take thorough safety precautions. While one camp in Georgia adhered to many of the safety precautions, they still disregarded several essential guidelines put in place to limit the spread of COVID-19, such as requiring cloth face masks for campers and maintaining ventilation in buildings by leaving windows and doors open. As a result of this negligence, just under half of the 597 staff members, trainees, and campers at the Georgia-located camp received positive COVID-19 test results. The camp was forced to shut down immediately.
Conversely, four residential camps located in Maine all were successful in operating throughout the summer of 2020. Out of these four camps, the CDC reports that there were over 1,000 attendees from 41 different states, as well as international locations. These organizations only encountered three COVID-19 cases, all of which were asymptomatic. The camps were quick to spot these cases before the virus spread any further. Each one of them adhered to proper quarantining, mask wearing, and ventilation guidelines, along with many other CDC protocols. 
When considering the safety of sleepaway camps this summer, it is also vital to take into account that many campers, counselors, and other staff members have received a COVID-19 vaccine. The vaccine has proven to be 94%-95% effective in preventing illnesses associated with the virus two weeks after recipients receive both doses. 
Vivi Loigman ('23) has attended Camp Scatico in Elizaville, New York in past years, but was unfortunately not able to do so last summer per Governor Cuomo's ruling that in the summer of 2020, sleepaway camps would not operate in New York. Luckily, Loigman is able to return to her beloved camp this summer, and shared that "I am very excited and feel safe going back to camp this summer, as my friends and I will all be fully vaccinated by the start date." The vaccine is providing many, including Loigman, with a sustainable layer of protection to the virus, along with a greater feeling of ease in regard to safety. 
If you are heading off to a sleepaway camp this summer, whether you are part of the staff or will be attending as a camper, you should be able to have a safe and enjoyable summer, provided you adhere to the guidelines presented to your camp by the CDC. Vaccines are also available for many campers and counselors alike, and will likely play a big role in keeping people safe and healthy at overnight camps in the summer of 2021.