Legacy Admissions: Are They Fair?
Students give their takes on the controversial topic of legacy admissions.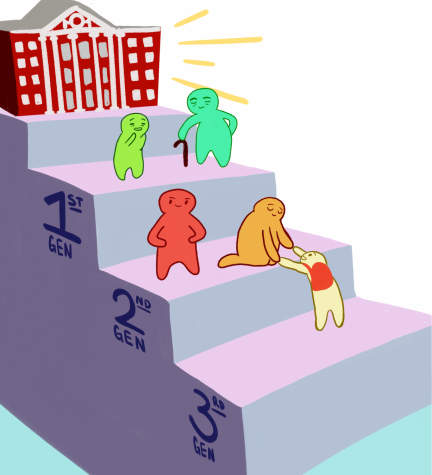 As late as the 1960s, legacy applicants were virtually guaranteed admission to the nation's top private colleges. Today, while legacies aren't guaranteed admission, they certainly remain well-represented on these campuses. In the Class of 2023, just over 16% of students at Stanford are legacies, as are 12% at Dartmouth, 14% at Princeton, and 12% at Yale. The debate as to whether legacy admissions should prevail has long persisted, and the Globe's staff is torn on the issue.
This American anachronism may be on its way out. While legacy admissions have not been officially eliminated, we see their presence dramatically decreasing in many universities. A Globe member mentions how draining public trust lies at the heart of the illusion of the meritocratic ideal and widening inequality. This staff member argues that highly affluent parents feel compelled to pull every string possible to get their children a place at a prestigious college, even if that means elbowing out a more qualified but less fortunate applicant. This seems particularly true in Ivy League schools where the children of alumni can make up as much as 15% of the student body. For example, the current acceptance rate for Harvard student alumni is about 30%, which is significantly higher than their average acceptance rate of 5%. On the school's website, the admissions FAQ section admits, "Among a group of similarly distinguished applicants, the daughters and sons of Harvard College alumni/ae may receive an additional look." The legacy advantage is more than visible on elite college campuses across the country. In addition to Harvard, Penn (22% of early applicants to the Class of 2025), Brown (10% of the Class of 2025), and Princeton (30% of early applicants to the Class of 2025) also admit large numbers of legacies. More white students are admitted to the top 10 universities under an alumni preference bonus than the total number of Black and Latino/students admitted under affirmative action policies. This indicates that there are virtually no low-income students attending as legacy students. 
Yet, defenders of legacy preference in the admissions process argue that happy alumni are generous alumni, who will be more likely to donate to their alma maters. Members of the Globe staff explain that private universities are businesses, and want nothing more than to boost the college's yield rate, and essentially return money to the university. The most important rationale that colleges cite is a financial one: They tend to believe that giving legacy applicants an edge helps them bring in alumni donations. For instance, at Harvard, a committee formed in 2017 tasked with assessing potential tweaks to the admissions process concluded that scrapping the legacy preference might jeopardize the "generous financial support" that "is essential to Harvard's position as a leading institution of higher learning" and that helps account for financial aid. Several Globe students argue that admitting wealthy legacy students boosts the college's ability to supply financial assistance to low-income students. In addition to this, defenders argue that legacy students are just as academically qualified as non-legacies, if not more so. This comes from growing up with parents who know the college formula well. Applicants are more likely to be academically overqualified for the same institution as their parents attended, knowing the necessary steps to enter that university. Many legacies don't represent a major drop-off in academic quality and therefore their acceptance isn't damaging to the campuses' academic climate. While some research indicates that legacy admits go on to earn lower average grades than their peers, plenty remains to be strong applicants. 
The truth is, we will never truly know if some legacy kids continue to receive preferential treatment despite claims to the contrary. The fact of the matter is that what goes on during admissions conversations at private colleges isn't a matter of public record. Private colleges make the most of having the ability to shape a class according to its own preferences, and considering the financial rewards, arguably have a right to as private institutions. Legacy admissions may someday be federally eliminated, but as long as there are people making these complex decisions, prejudices are bound to continue.