How Varsity Baseball Prepares In the Offseason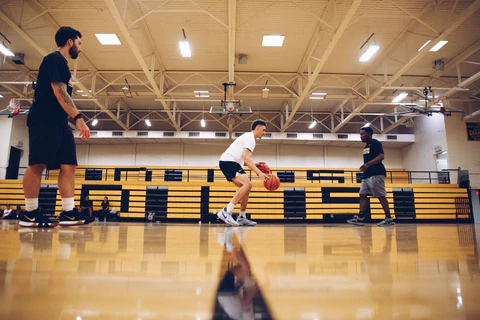 Mamaroneck Baseball is always a top contending in Section 1 and this year is no different. As the months get closer and closer to opening day, the team is working extra hard in the off season to improve as much as they can. After an unfortunate exit in the Section 1 playoffs last year, the Tigers are doing everything they can to improve on their result last season. After speaking with one player, Connor Jones (23), you can tell that the season is one filled with optimism that can hopefully inspire many around the Mamaroneck community.
Led by Coach Chiapparelli, the Tigers off season is one filled with intense preparations to keep fit and improve on skills that can aid the Tigers to a strong Section 1 run. Many people know about Chiapparelli's famous morning runs and the baseball team is not exempt from any of that. Those runs are "just around the corner" according to Jones and are a huge source of team bonding as they last throughout the end of the offseason and the beginning of the season. There have also been practices two days a week after school which can be very beneficial to team success during the season.
As always, there is a huge sense of optimism throughout the players as they feel that this year could be one filled with extreme success. "I can feel the urge to get going in the gym during practice and everyone else gets that same excitement too," said Jones. The team is excited to make memories along the way and create a special bond that will last a long time in the hearts of the players. But also, they obviously have aspirations to win. The program has gone the distance three times in its history and there is reason to believe that this team could follow in those team's footsteps. But "taking it one game at a time and focusing on what needs to be done in the moment" is a crucial part of achieving that success according to Jones. The idea of overthinking has plagued the team in the past and a key part to their performance is "not overthinking every game," said Jones. He feels as if the team mentality is as strong as it can be and when we look back at the season, will play a huge role in the results of the Tigers.
As much as we want to see the team win throughout the regular season, Jones mentioned how "improving every game during the regular season can help lead to a great playoff run." We will see a talented Tigers team take the field in April and have a season that will create amazing memories for everyone involved.