The Role of Pre-Season in the Success of the Mamaroneck Girls Varsity Lacrosse Team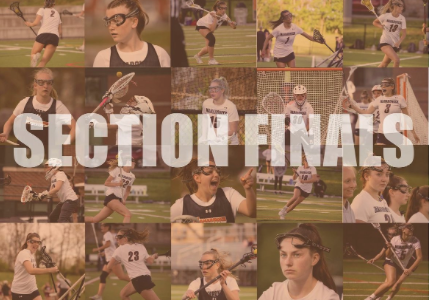 The Mamaroneck varsity girls lacrosse team has made it to the section finals 5 years in a row. There is no doubt, year after year, it is composed of lots of talent and is run by experienced coaches. 
This year, the first pre-season practice was held on December 14th, in order to allow the team to get as much practice as possible before the season starts this mid March. Pre-season is essential for a successful season against competitive teams around lower hudson valley. It helps the team bond and warm up their sticks prior to the season. Pre-season practices are held twice a week followed by workouts in the Mamaroneck High School weight room. Pre-season practices are a time to experiment with who works well with each other and try new skills. They are liked by many, including junior Eva Bransfield. She said "I look forward to pre-season practices because they are very chill and it is fun to be playing lacrosse with all grades". 
Preseason practices consist of rigorous workouts and numerous drills. A fan favorite, as described by Gretchen Barnard ('24), is called "4 spot". It is a man down situation where the defenders work on communication and the attackers work on fast ball movement as well as keeping their shape. Another drill they often do is a 6 line passing drill. This drill emphasizes the importance of the fundamentals such as throwing and catching on the run. In the weight room, head coach Rocky has come up with a circuit of 5 different exercises that the team repeats in sets. Eva Bransfield ('24) states "The exercises we do in the weight room, such as push ups, weight reps and planks, will definitely help us get in shape for the season. 
The seniors have high hopes for this season as the team gets better week by week. Emma Sage ('23) says "I'm most excited to see the underclassmen really step up, and fill some big shoes of our star senior class last year". Many players from the team have been playing since elementary school and are dedicated to bringing the team to victory. Hopefully the incoming juniors can continue to add talent to the team and help bring them to yet another section final. Emma Sage ('23) says "making it back [to the section championship] is definitely our biggest goal this year". 
The season starts mid march, so make sure to come and support the girls lacrosse team and stay updated on their instagram @murdalax!