Juliette Patricot ('24), captain of the Lohud number one ranked girls' varsity field hockey team, is optimistic as her team remains undefeated this season, most recently defeating Clarkstown 6-0 on Friday, September 22nd. With this in mind, she is motivated to lead her team "step by step" to a league title and beyond. Patricot says the team is looking to "capitalize on their opportunities" and learn from the mistakes they made last year as an opportunity for growth this season.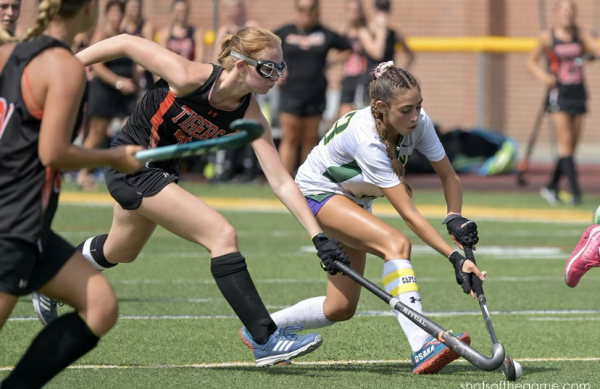 Murda Flock, as the team is affectionately known, is unstoppable both on and off the field. "Mamaroneck Field Hockey always feels like a family," Patriot remarked, emphasizing the importance of building a strong team dynamic and maintaining it across the busy fall season. Despite the loss of many graduating seniors from the previous season, Patricot assures that "the team is very close," a unity that will support them as they continue to prepare mentally and physically to face some of their toughest rivals such as Scarsdale, Lakeland, and Horace Greeley. Make sure to go cheer on Murda Flock for the remainder of the season!
Alex Prevost ('24), captain of the boys' varsity soccer team, shared some inspiring quotes that are guiding the team through the 2023 season. Prevost recognized some of the struggles the team has faced, but remarked that "pressure forms diamonds," suggesting that success can result from a challenging preseason and early losses. While Prevost hopes to "be the best he can be on and off the field," his main focus is on being a strong team leader.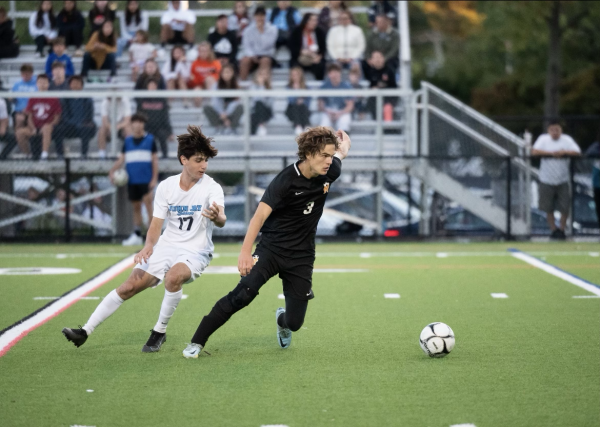 He is confident that if the team works hard in practice and takes training seriously, "the benefits will come." As team captain, Prevost is leading his team with a tough mentality of "never back down, never give up." The boys have faced exciting wins and tough losses so far, they will need energetic fans for a shot at a state title this season!
Sophia Fisher ('24), captain of the girls' varsity volleyball team, reflected on last season when the girls won a sectional title and made it to regionals. She is hopeful that the team will be able to continue competing at a high level this season. The team has been working hard! With four hours of preseason training everyday leading into the season, Fisher noted that "the team has been working a lot on ball control because it's most important for us."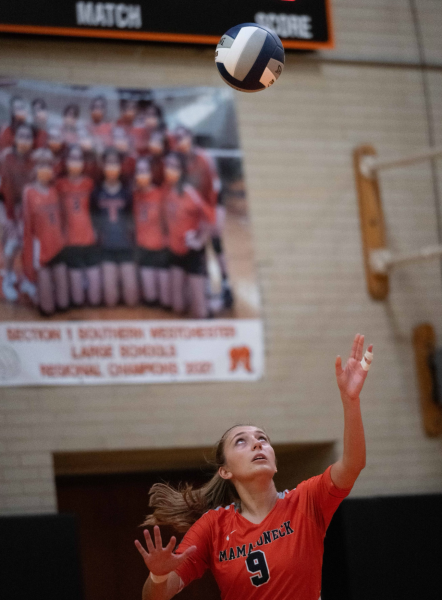 When asked about the team's goals for the remainder of the season, Fisher remarked that they hope to "build a strong team, keep the Mamaroneck volleyball legacy going, and keep kids coming into the program by doing well so that kids want to play volleyball." Not only are the girls mentors to future volleyball players, Fisher observes, but older teammates support younger players and everyone has each others' back. "We're with each other all the time," she explained, "so the team camaraderie is very good and we're all very supportive of each other." Let's make sure we support our girls' volleyball team this season from the stands!
TJ Smith ('24), captain of the varsity football team, preached the importance of working as a team when interviewed on the 2023 season. "Personal goals aren't really necessary, it's more of a team game where we're each one part of an eleven piece puzzle," Smith noted. "Our team goal is to make it to the section final and win it!" Smith continued.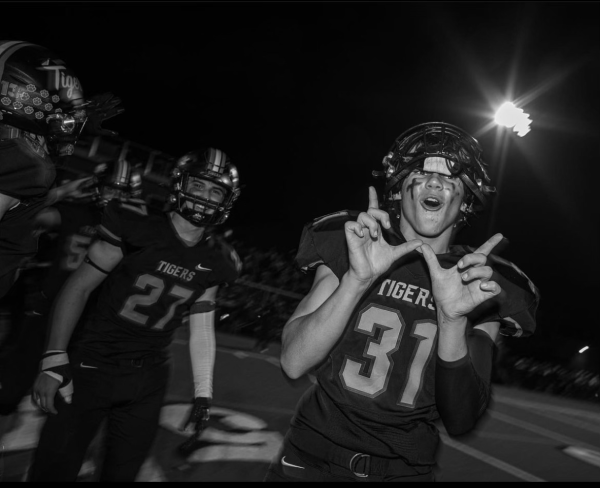 The Tigers are heading into the remainder of the fall season with the strong mentality that "whoever fights the hardest will win the battle," and they are inspired by last year, where the Tigers were undefeated in the regular season. The boys will need to continue to put up a fight against their strongest rivals: John Jay-East Fishskill and New Rochelle, whom they beat on September 22nd, marking their second win of the season. Let's make sure to fill the student section and cheer on our tigers, specifically for their October 13th Homecoming game against John Jay!
Anna Goldsamt ('24), goalkeeper of the girls' varsity soccer team, is looking to build on the progress the girls made last year as they battle strong competitors this season: "Since we have so many returning players, we hope to build off of what we achieved last season." Goldsamt believes the key to a successful season is working well as a team and getting to know each other both on and off the field. "We have the ability to go far, we just have to work hard and play together." Individually as a player, Goldsamt is focusing on "working hard, playing hard and contributing my best to the team." The girls also hope to take home the gold at this year's fall sports pep rally. Varsity Soccer has a strong history of pep rally dominance. While they do not want to disclose any hints about this year's performance, they assure that it will not disappoint. Make sure to come out and support our girl's soccer team this season. Go Murda Fut!
Nina Dsupin ('24), captain of the girls varsity swim and dive team, foreshadowed a continued success this season for our Murda Fish. With a young team composed of primarily underclassmen, the girls have made a splash this year even as they face tough competition. "Our toughest rival is Scarsdale, but we have a strong team this year, and I believe that we can go far," she professed. When they aren't flipping off the boards or diving off the blocks, the girls value time spent together as a team out of the water. "We are all really close and supportive of one another," Dsupin reported, when asked about this young team. The tight team spirit formed out of the pool will prove to be valuable as the girls cheer and support each other during intense meets. Dsupin, who has been diving for 10 years, is focused on her double and inverse-one and a half dives this season as she recovers from a neck injury. Despite her injury, you can catch her twisting mid-air at one of the girls' meets this season. Be sure to go cheer on our swimmers and divers this season!