Sorry, Swifties. Taylor Swift, the "Anti-Hero" singer-songwriter currently taking her "Eras" tour international, isn't the only artist in pop.
You wouldn't know it from the past ten months. Since the release of "Midnights" last October, Taylor Swift has effectively been the music industry, accelerating a revival in popularity of the country to pop crossover that began in 2020, when Swift began producing two albums a year, a new studio album paired with a re-record of her back catalog.
Amongst global concert tours from Bruce Springsteen and Madonna to Harry Styles and Luke Combs, clips from Swift's weekend stunts across the United States continue to flood social media, drowning out even Beyoncé's "Renaissance World Tour." Swift's tour is expected to be the highest grossing of all time, and a taped version will hit the silver screen on October 13th.
Swift's secret: an unprecedented amount of production in a world ever optimized for consuming content. Between the release of "Speak Now (Taylor's Version)" on July 7th and the announcement of "1989 (Taylor's Version)" on August 9th, just a month had passed. The latter, a re-record of Swift's 2014 album "1989" which carried three Billboard Number 1 hits in "Shake It Off," "Blank Space," and "Bad Blood," is effectively guaranteed to join "Speak Now (Taylor's Version)" in debuting atop the Billboard 200 Album Chart with first week pre-order sales alone.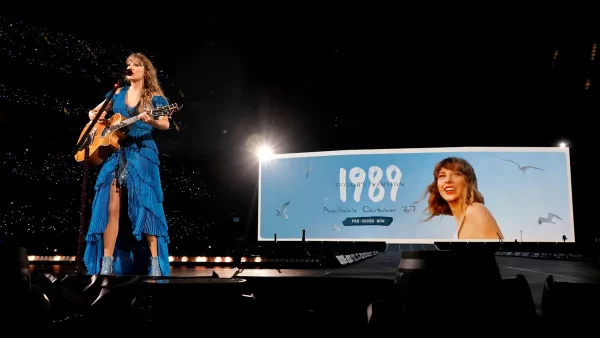 Swift is leveraging a generation-wide hunger for content among youth who have grown up under the thumb of social media. Amassing over 270 million followers on Instagram alone, Swift harnesses easter eggs like social media teasers and hints on what music is coming next hidden in music videos.
Swifties don't have to wait long either: the three albums she has released in the past two years have allowed Swift, since the inception of Spotify's Global Daily Top Artists chart in October of 2021, to be no lower than number seven.
In stark contrast is Ella Yelich-O'Connor, better known as Lorde. Ascending to the Grammy award for "Record of the Year" with her 2014 SoundCloud born "Royals," Lorde was only sixteen when she became a globally recognized singer-songwriter.
Despite fame, she has stayed remarkably grounded, largely due to embracing a four year hiatus between her three albums, "Pure Heroine" (2013), "Melodrama" (2017), and "Solar Power" (2021).
Providing limited works, Lorde was a visionary in the pop field from the beginning. "Pure Heroine's" leading hits, including "Team" and "Ribs," are widely credited for pushing alt-pop into the mainstream. Earning her the title "the voice of her generation," "Pure Heroine," was essential inspiration in the making of beloved artists like Billie Eilish, Olivia Rodrigo, and perhaps even the indie-pop swing that Swift embraced with the sibling studio albums "Folklore" (2020) and "Evermore" (2020).
Lorde's most future-forward work? A 2017 remix of her song "Homemade Dynamite," grabbing SZA, Post Malone, and Khalid. The final single for "Melodrama," the collaboration is set at a teenage house party, hailed by fans for capturing a spirit of teen rebellion from the first line, "a couple rebel Top Gun pilots, flyin' with nowhere to be…behave abnormally." SZA's unique voice joins Lorde in the first chorus: "our rules, our dreams, we're blind…our friends, our drinks, we get inspired." Khalid and then Post Malone join later, acting as the love interest that Homemade Dynamite is written about.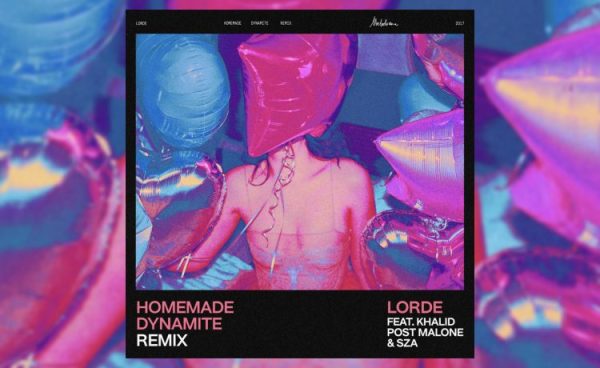 Up until Lorde, the teenage party genre meant strings of highly produced chart toppers from the likes of Calvin Harris and Rihanna with "This Is What You Came For" or Major Lazer and Justin Bieber with "Cold Water." 
Globe readers, along with the charts, failed to grant "Homemade Dynamite" commercial success. When asked to name the first Lorde songs that came to mind, only 5% of Globe Instagram followers included the 2017 single, which peaked at 92 on the Billboard Hot 100 chart. Yelich-O'Connor may have been only a few years too early in her picks for featured artists: SZA has seen immeasurable success with 2022's "Kill Bill" and 2021's "Kiss Me More," whilst Post Malone is the 13th highest streamed artist on Spotify globally, carrying two songs eclipsing 2 billion streams on 2019's "Hollywood's Bleeding" alone. 
Nonetheless, the song is an exhibit of Lorde's incredible grasp of teen experiences, transcending her decade long stunt in the music industry.
Before there was "Royals," however, the world couldn't stop talking about "Call Me Maybe," Carly Rae Jepsen's 2012 hit given a friendly push to the top of the charts from stars Justin Bieber and Ashley Tisdale, who virally lip synced to the tune on YouTube.
Similar to Lorde, Jepsen has provided limited yet incredibly high quality albums for the 11 years since her breakout hit. Riley Dowell ('24), who identifies as a major Taylor Swift fan, recently rediscovered Jepsen, telling The Globe she "has slowly been sneaking her way into my playlists." Dowell celebrated Jepsen's 2022 album "The Loneliest Time"  for combining "pop music with something almost psychedelic and disco-esque," bringing "synthesizers, vocal effects, and (a new) overall production" to pop while "still being super fun to listen to." And, just like Swift, Jepsen recently released "The Loveliest Time" (2023), a sibling album to Dowell's favorite. 
If you're thinking of exploring more of Jepsen, you wouldn't be alone. When asked to name the first Carly Rae Jepsen songs that come to mind, 100% of Globe Instagram followers said "Call Me Maybe." To start, switch Swift's hit single "Cruel Summer" for Jepsen's "Run Away With Me" (2015) or "Cut To The Feeling" (2016).
If you don't trust us, MHS Lorde fans told The Globe that "Mood Ring" (2021), "The Louvre" (2017), and "White Teeth Teens" (2013) are your best bet for refreshing your Spotify playlists.
With Lorde, Jepsen, or Swift, it is undeniable that women are leading in the creative industries post-COVID. In summer 2023 alone, economists credit Greta Gerwig's "Barbie," Taylor Swift's "Eras Tour," and Beyoncé's "Renaissance World Tour" for reviving economies in cities across the globe: here's to visionaries like Lorde and Carly Rae Jepsen continuing that trend.